Herzlich Willkommen – Bienvenue – Velkommen –
Welcome – ברוכים הבאים – добро пожаловать
A warm welcome to all participants and spectators to the U16 Eurocup 2018!
Since we entered our application for this tournament last September we met regularly to provide a great sports event for all participating teams and spectators. We had a lot of fun during our many meetings and look forward to starting the tournament soon!
We hope that all players remain injury free. And that all find some time, besides the competition, to enjoy the atmosphere of 10 teams from 6 countries, have good conversations and fun together. For us, that is an integral part of such events.
We would like to express our warm thanks to our sponsors, advertising partners and donors for supporting such an event, thus promoting young talents and international exchange.
Many thanks to the city of Düsseldorf, especially to the patron of the Eurocup, Mayor Thomas Geisel. Sports authorities, city sports federation and care takers of Sportpark Niederheid, they all contribute to a succesful event!
Many thanks to IISHF and ISHD for their support and suggestions, as well as to the referees. They too will deliver athletic top performance during the Eurocup weekend.
Additionaly, a very big "thank you" to our RAMS volunteers, who will work in many places before, during and after the tournament!
Your Organising Committee
Andreas, Christian, Harald, Lazaros, Lothar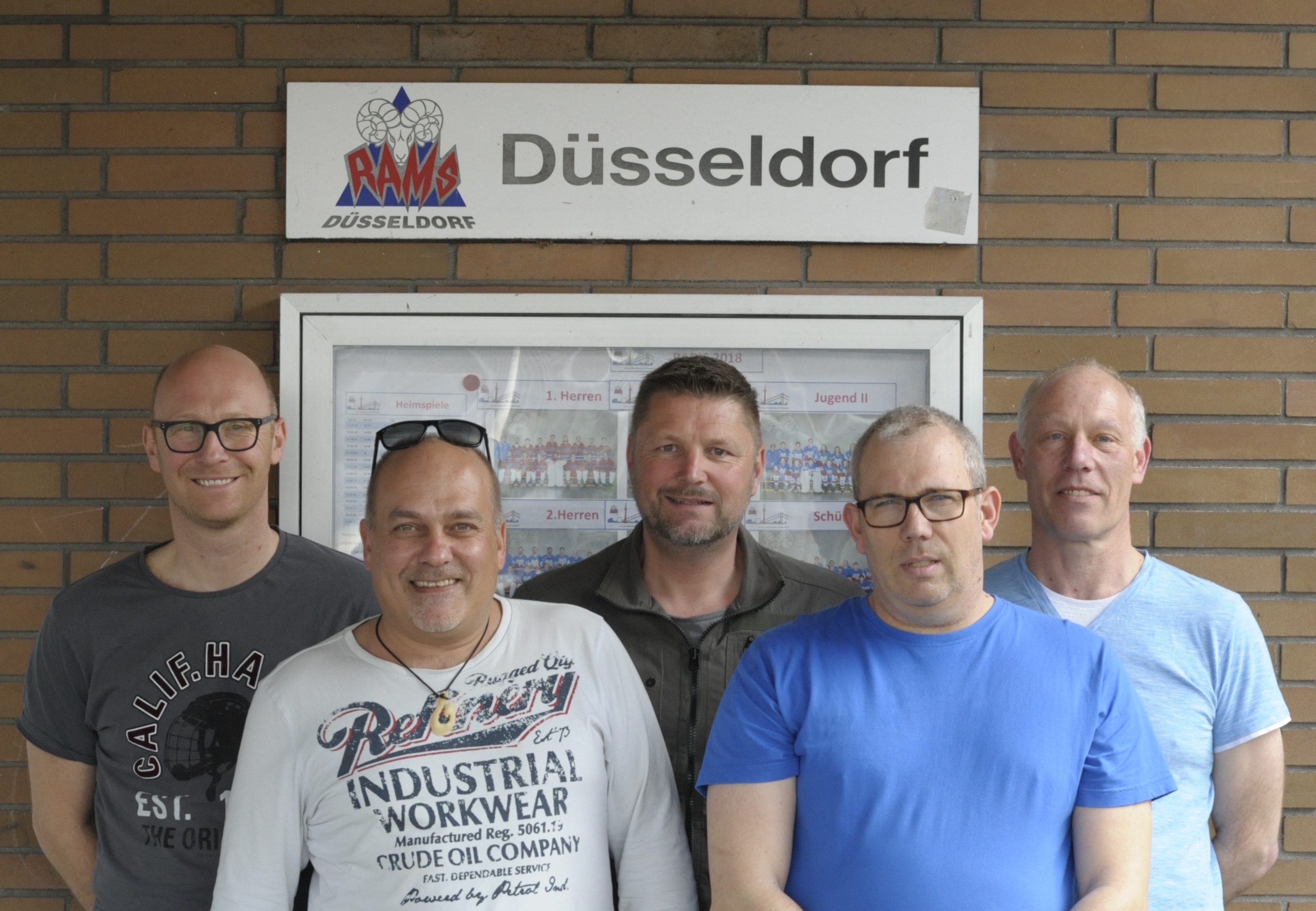 Left to right: Lothar Nowak, Lazaros Kokoras, Christian Saßmannshausen, Harald Schenkelberg, Andreas Radocaj